Assistive and adaptive technologies can help some people with disabilities 'work around' their limitations. Although the terms are often used interchangeably, there is a slight difference in the definitions of assistive technology and adaptive technology. Assistive technology is any item, system, or product used to improve the functional capabilities of individuals with disabilities. Assistive technology can be bought off-the-shelf, modified, or custom-made. Adaptive technology is a subcategory of assistive technology; it refers to something specifically designed for people with disabilities.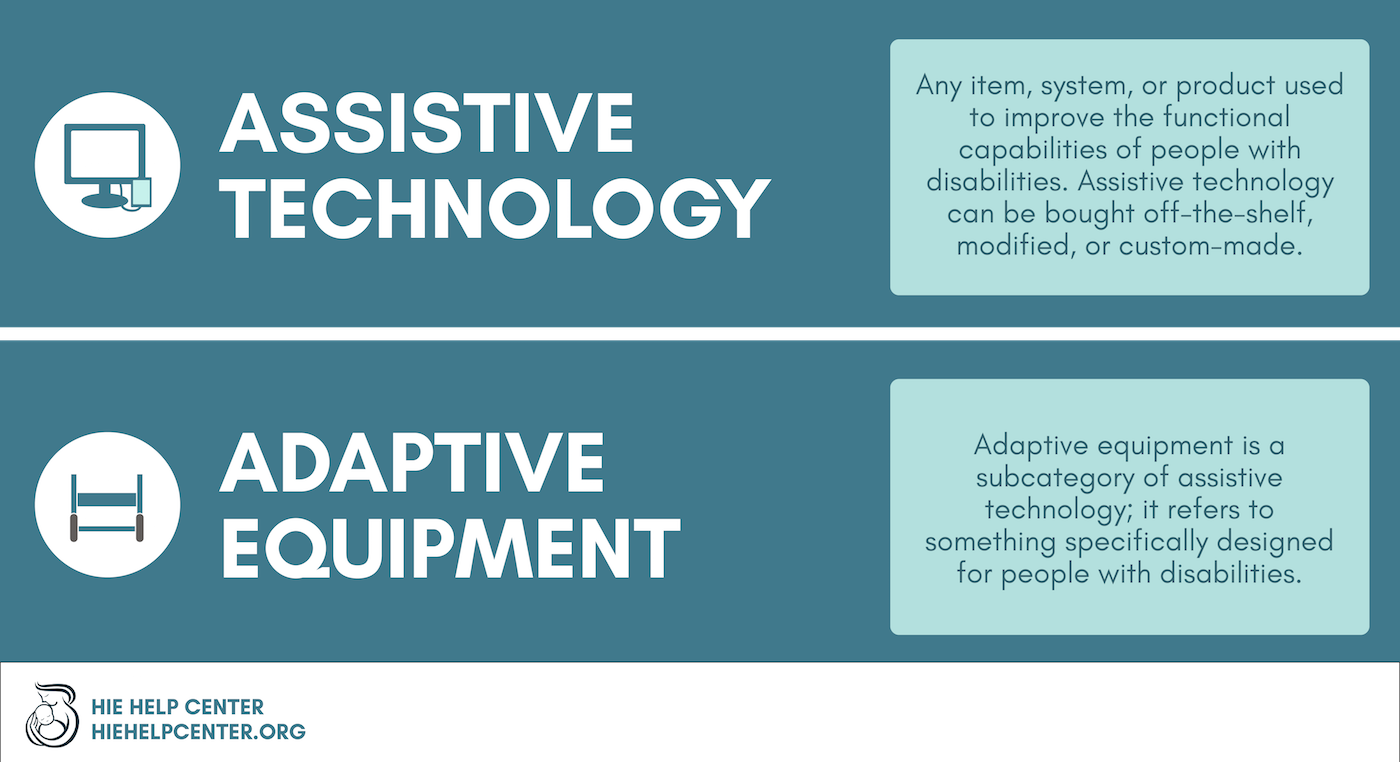 Types of Assistive/Adaptive Technology
There are many kinds of assistive/adaptive technologies that address the different needs of people with disabilities. These can include (but are certainly not limited to):
Mobility aids

: These include walkers, wheelchairs, and other items that can help people get around.

Augmentative and Assistive Communication Systems (AACs):

AACs are used by people who have difficulty communicating with unassisted speech. A very famous example of an AAC is the communication system used by physicist

Stephen Hawking

.

Technologies for the visually impaired: These include braille printers, screen readers, computer magnification programs, and other devices.
Technologies for the hearing impaired: These include hearing aids, cochlear implants, teletype phones, etc.
Technologies for feeding issues: These include curved utensils designed for people with limited dexterity, dishes that stick to the table to minimize spills, ergonomic bottle openers, and more.
Vehicular modifications: These include adaptive steering systems, wheelchair ramps, and other features that help people with disabilities to drive or ride in cars.
Home modifications: These include things like handrails near the toilet, non-slip mats, and voice command systems.
The pricing and availability of different classes of assistive/adaptive technologies can vary vastly, depending on general demand, the need for custom modification, and relative proximity of Assistive Technology & Accessibility Centers (ATAC). Because custom devices that meet an individual's specific needs are often expensive, some universities, state governments, and certain non-profit organizations (such as United Cerebral Palsy) may have assistive technology 'lending libraries' where individuals who qualify can borrow or rent adaptive devices.
About the HIE Help Center and ABC Law Centers
The HIE Help Center is run by ABC Law Centers, a medical malpractice firm exclusively handling cases involving HIE and other birth injuries. Our lawyers have over 100 years of combined experience with this type of law and have been advocating for children with HIE and related disabilities since the firm's inception in 1997.
We are passionate about helping families obtain the compensation necessary to cover their extensive medical bills, loss of wages (if one or both parents have to miss work in order to care for their child), assistive technology, and other necessities.
If you suspect your child's HIE may have been caused by medical negligence, please contact us today to learn more about pursuing a case. We provide free legal consultations, during which we will inform you of your legal options and answer any questions you have. Moreover, you would pay nothing throughout the entire legal process unless we obtain a favorable settlement.
You are also welcome to reach out to us with inquiries that are not related to malpractice. We cannot provide individualized medical advice, but we're happy to track down informational resources for you.
---
Related Reading from the HIE Help Center
Learn More About Adaptive and Assistive Technologies