Valentine's Day is a great opportunity to spend some quality time with your loved ones over a family craft. 
Children with physical or cognitive disabilities can struggle with fine motor skills like cutting or drawing, but there are still many activities they can enjoy on this holiday. We put together a list of our five favorite Valentine's Day crafts that are more accessible to children with disabilities.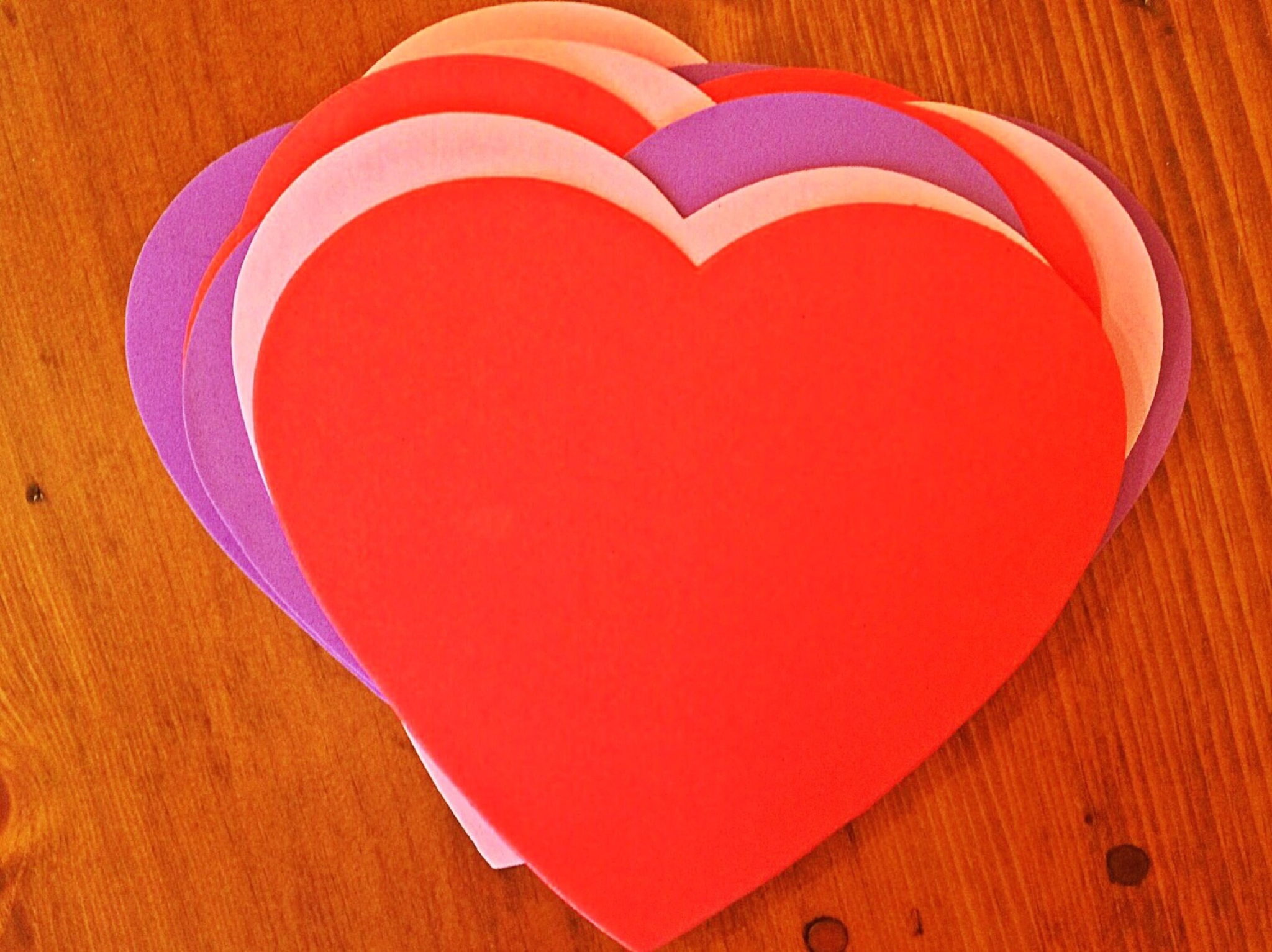 No cutting, tracing, or painting required! All you need is:
Popsicle or craft sticks

Craft glue

Cupcake liners
Flatten the cupcake liners until you have a circle. If you'd like you can write a family member or loved one's name, draw a picture, or add a small photo to the circle. Then glue the popsicle stick to the back of the circle. Do this as many times as you'd like to get a whole "flower" bouquet for that special someone!
No cutting, tracing, or painting required! All you need is:
A large heart-shaped piece of construction paper (cut out by an adult beforehand or purchased at a store)

Small pieces of thin colored paper (torn up beforehand by an adult or by the child)

Craft glue
Cover the heart-shaped piece of paper in glue, and have the child decorate it by sticking the small pieces of colored paper on it. Sensory-friendly tip: Some children enjoy tearing paper, so let them make the small pieces of thin colored paper. 
No cutting or tracing required (hand painting necessary). All you need is: 
Washable paint (red)

White construction paper

Glue

Black marker

Google eyes

Pre-cut hearts
Have the child paint their hand with the washable red paint and then press it onto a piece of white construction paper. Turn the paper upside down so the handprint is facing down. Paint a circle on top of the upside-down handprint for a head, and glue two googly eyes on the face. Then use the precut hearts (or have them cut, if they are interested), and glue them to the sides of the handprint so they look like wings. Use the marker to add a smile, outline your bug, or customize it in any way you'd like.
No cutting, tracing, or paint required. All you need is:
Small rocks

Glitter

Elmer's school glue

Paint brush
Scrub the rocks clean, and lay them out on a cookie sheet or table to dry. Put a drop of glue onto a paint brush and use the brush to paint a little heart on each individual rock. Sprinkle different colors of glitter on each rock. Shake the rocks off to get rid of excess glitter. Let dry. 
No cutting or tracing required (paint by hand or with brush required). All you need is:
Precut cardboard letters L, O, V, and E (these will be used as stencils for the child to paint around)

Red, white, and pink colored washable paints

Tape (double-sided or folded)

A big piece of white paper, a canvas, or a poster board
You will need to precut the letter stencils. Then tape them to the paper, board, or canvas, with  double-sided or folded scotch tape underneath the letters (you don't want to tape the sides, because it will distort the stencil outline). Let your child do whatever they'd like with the paints (dots, brush, finger painting, etc.). Make sure that the paint covers the page right up to the cardboard letter stencils. Let it dry and carefully peel off the cardboard stencils to admire your child's "LOVE" sign. 
About the HIE Help Center
The HIE Help Center is run by ABC Law Centers (Reiter & Walsh, P.C.), a medical malpractice firm exclusively handling cases involving HIE and other birth injuries. Our lawyers have over 100 years of combined experience and have been advocating for children with HIE and related disabilities since the firm's inception in 1997.
We are passionate about helping families obtain the compensation necessary to cover their extensive medical bills, loss of wages (if one or both parents have to miss work in order to care for their child), assistive technology, and other necessities.
Other recent blog posts:
Sources
4 Valentine Crafts for Kids with Special Needs. (2019, December 25). Retrieved February 14, 2020, from

https://www.angelsense.com/blog/4-valentine-crafts-for-kids-with-special-needs/

Johnston, A. (2012, February 6). Valentine's Day Crafts for Special Needs Kids. Retrieved February 14, 2020, from

https://todaysmama.com/seasonal/valentine-s-day-crafts-for-special-needs-kids

Michelle, Michelle, nall, S., & nall, S. (2015, February 5). Handprint Love Bug Valentine Craft for Kids. Retrieved February 14, 2020, from

https://www.craftymorning.com/handprint-love-bug-valentine-craft-kids/

Hul, J. V., Va, J., Hul, Cathy, Allie, Scott, E., … Kohl, M. A. F. (2018, January 12). Glitter Rock Valentines Are Fun For Kids to Make & Give. Retrieved February 14, 2020, from

https://artfulparent.com/glitter-rock-valentines-a-fun-valentine-craft-project-for-kids/

5 Easy Valentine's Day Crafts for Your Kids. (2020, February 5). Retrieved January 31, 2023, from https://www.werockthespectrumkidsgym.com/5-easy-valentines-day-crafts-for-your-kids/